AAA Products International Inc.
7114 Harry Hines Blvd.
Dallas, Texas 75235
214-357-3851
Understanding the Jiffy Data Page
The data for each unit selected is broken down into three sections plus options. Each section is combined to complete a Jiffy unit. Please use dimensional, parts and STP files from each section to complete the unit.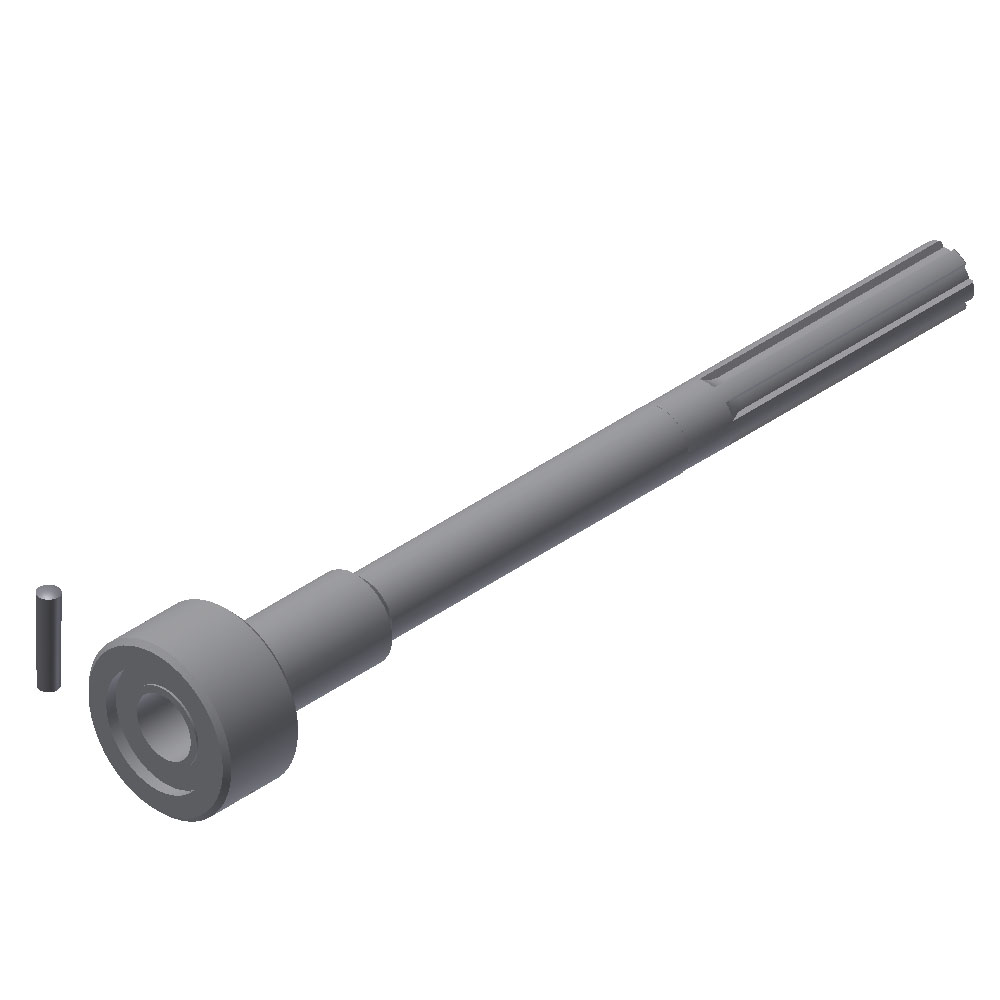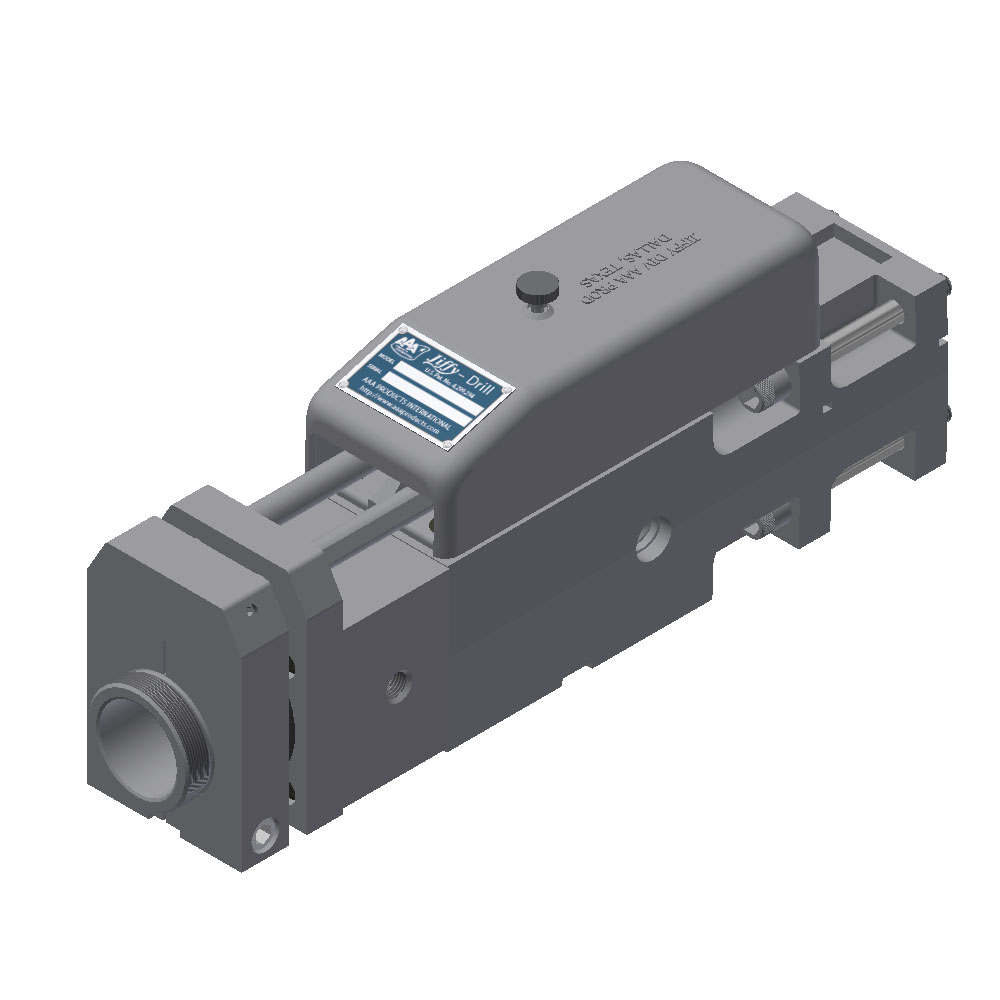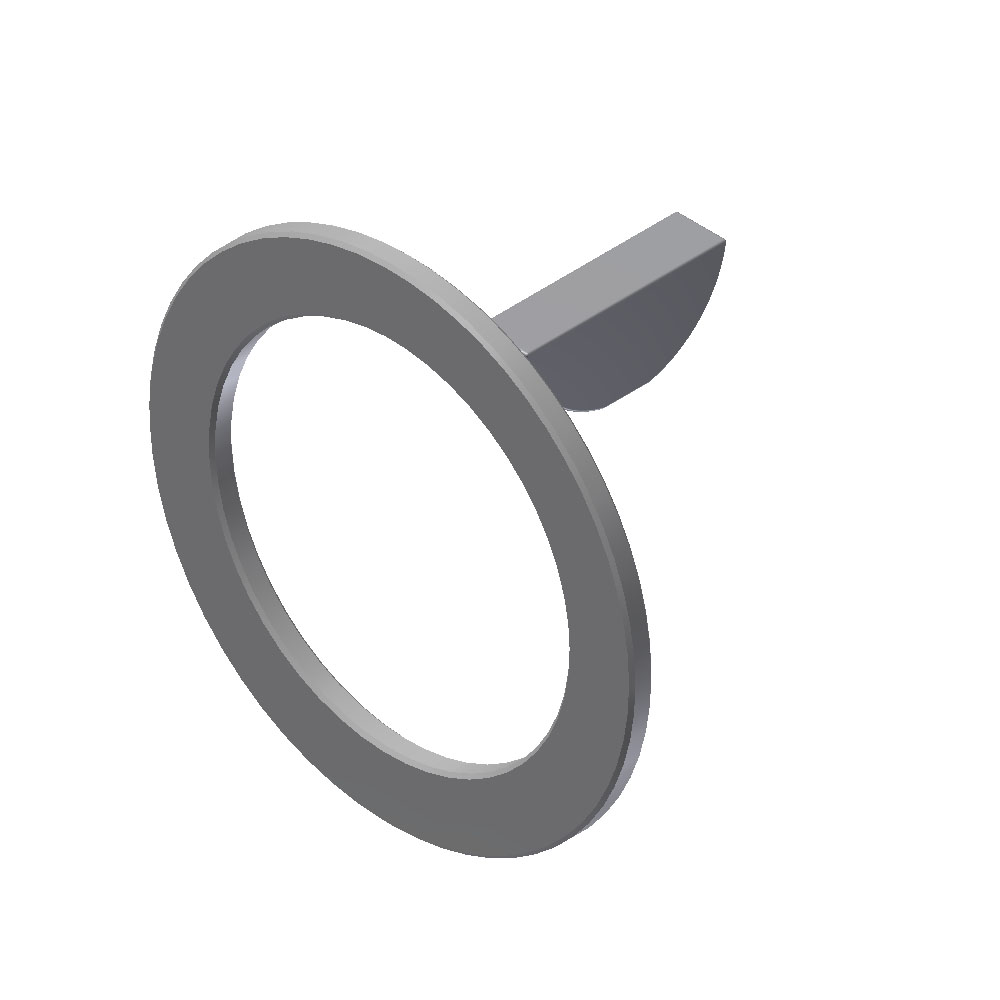 No Spindle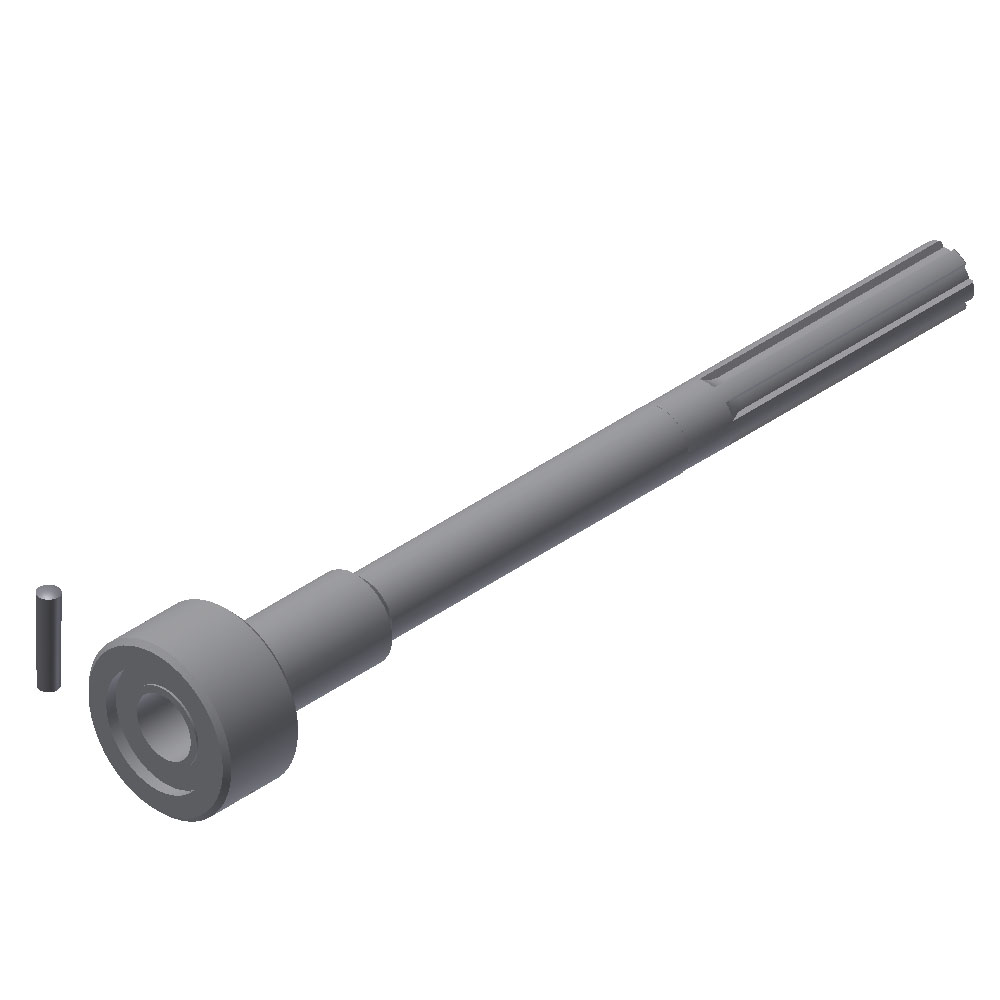 The no spindle option provides a drive shaft, standard bearing, bearing retainer and tapered pin. The customer provides a spindle that will mate with the drive shaft. The correct dimensions and tolerances are provided in the dimensional print for this spindle style. We manufacture several spindles per customer specifications. Consult factory for additional options.
Basic Unit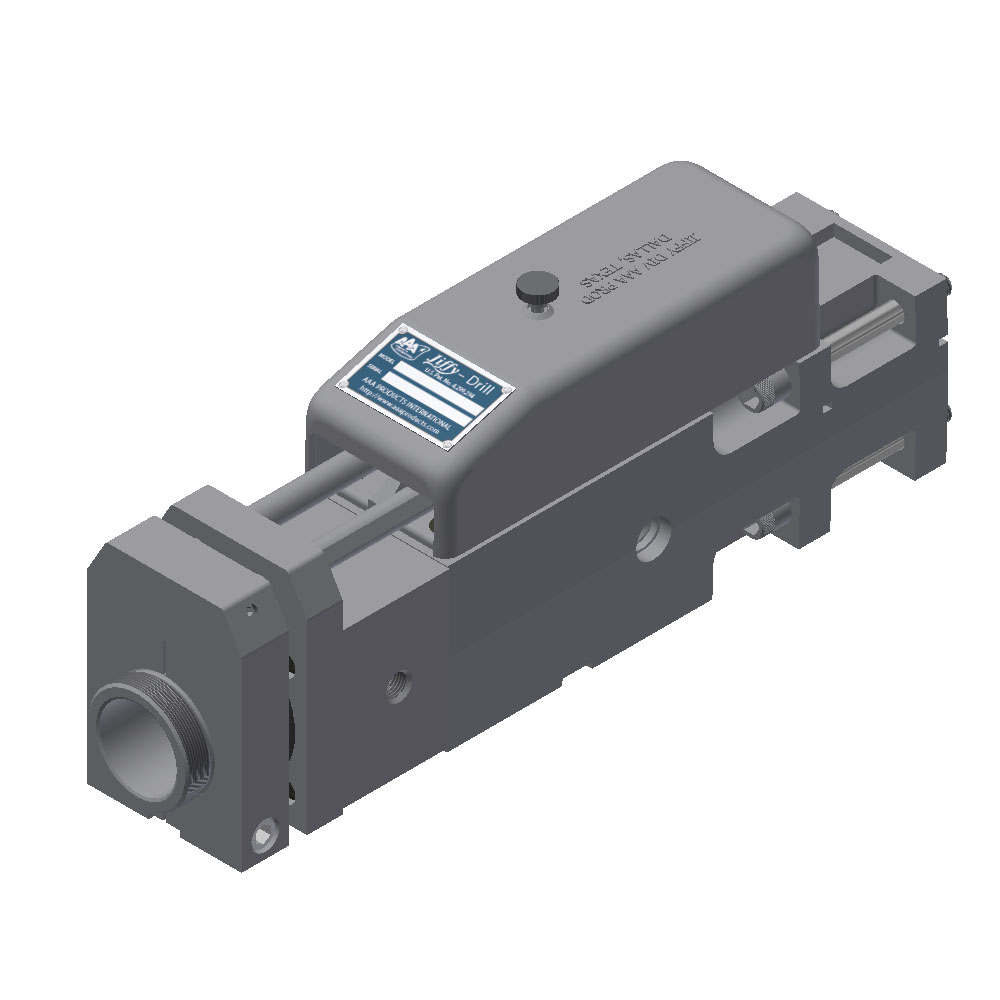 Jiffy-Drill is the light, powerful, and compact answer to production drilling, reaming, spot facing, and similar operations. The torque is limited mostly by the drive style chosen. The RPM of the unit is determined by the drive style, and should be limited to less than 5000 rpm to reduce bearing wear and overheating. The feed cylinder extension area is 3.15 in2, and the retraction area is 1.37 in2. The smaller retraction area increases the retraction speed. The feed cylinder should not be used in a meter out system, this will cause failure of the feed cylinder front end.
Stroke Length: 0 to 3-1/2" Maximum.
Feed Location: Right side of unit.
Use the combination of the dimensional prints for the main unit, spindle and drive style to determine the overall dimensions and to generate a CAD model.
No Drive Style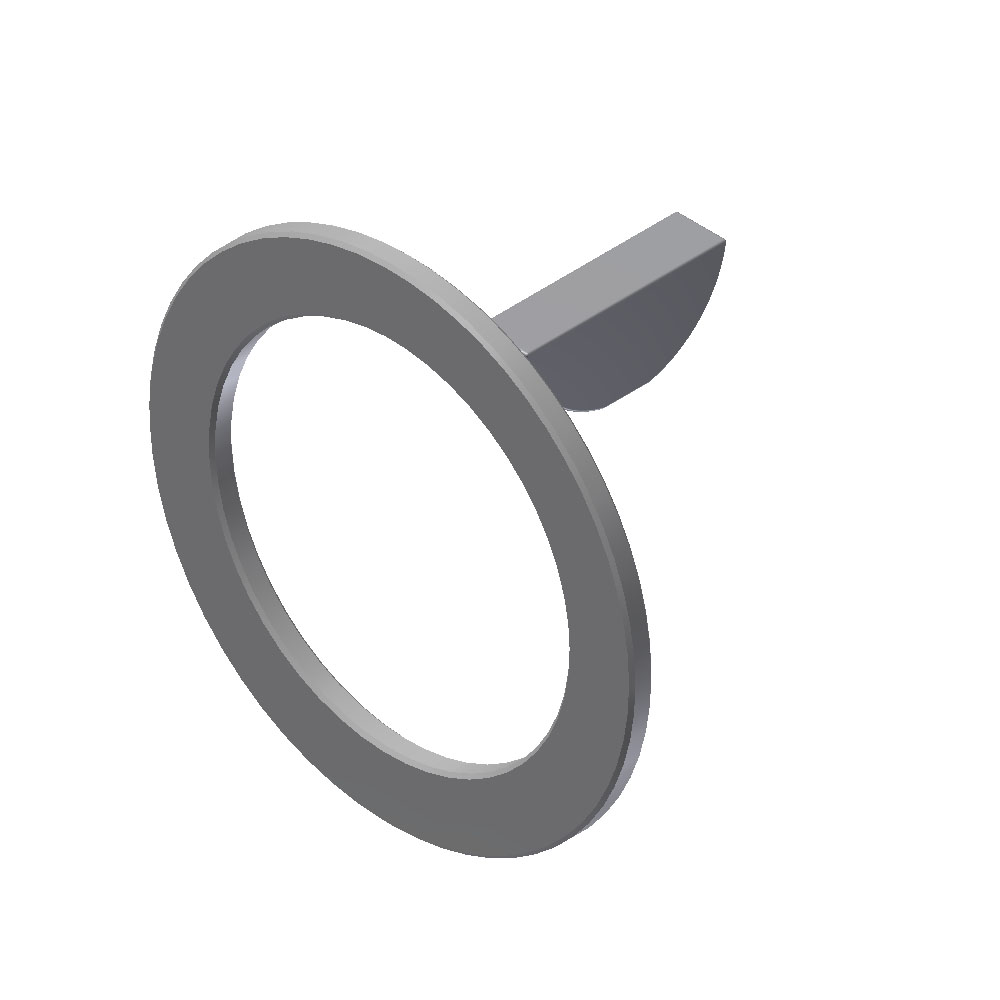 When no drive style is requested, the unit is supplied with a motor ring and key that use in most hydraulic motor application. The customer must supply a drive that meets the required dimensions per the print.